Get more from your business, GUARANTEED!
We are on this journey together. I want to help you build the business you dream of, increase your profits and enable you to enjoy the lifestyle you deserve.
Using tried and tested strategies that have helped thousands of business owners around the world. We will develop you, your systems and your people. Just like a sports coach, I will push you to perform at your absolute best.
Do you need a Business Coach?
Do you want…
A great business rather than a good business?
A business that works so you don't have to?
Something of value to pass on to your children?
To become independently wealthy of your business?
A business that gives you the freedom to spend quality time with your loved ones?
If you have answered Yes to any of the above, then you need a world-class business coach to help you achieve each of these milestones with access to a proven business & wealth growth system.
Why not book a free 90-min business health check meeting to see how you could gain?
I guarantee you will gain at least a couple of great strategies to grow your business.
My ACTIONCoach cares so much
My ActionCOACH makes me consider how I plan as well as making me actually do it. My ActionCOACH cares so much for us to be successful and that investment is always an extra incentive to try harder.

Jon Johnson - Reach Homes
Don't think about it- just do it!
Going through the coaching programme at the moment and can't recommend it enough. It's for anyone who wants to get the most out of their business, focus on the important aspects, make more money while working smarter. Don't think about it- just do it!

Janine Davies - Archway
Equipping you with the necessary tools for success
Equipping you with the necessary tools for success
Coaching brings a lot of positivity to your thinking and takes a lot of stress out of business when you can trust the structure and wisdom that you are being taught
Working with an actioncoach really helps to have someone hold up the mirror for you to see your strengths and weaknesses. Having someone to guide you through your business and define areas for you to tackle takes a lot of stress out of planning and really helps you focus in quickly on what matters. It really does equip you with the necessary tools for success.

Sarah Harley - Margaret Duffus Leasing
Get In Touch
How Can We Help You?
Send a message
Contact info
Brenda Hector - ActionCOACH Hillview
Linn Moor Road
Peterculter
Aberdeen
AB14 0PJ
Business Growth Events
Upcoming Events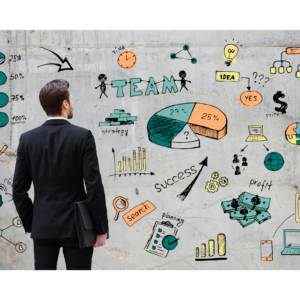 WorkshopWednesday – Make Your Marketing Effective
Marketing is the Gateway to your Business Learn how to increase the efficiency of your marketing to gain more business with this complimentary online event to help you get the most from your marketing during these challenging times As well as taking you through some of the generalised marketing strategies and principles, we'll look at…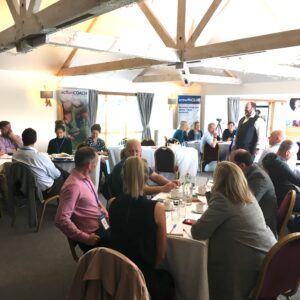 GrowthCLUB 90-day planning
WHAT IS GrowthCLUB 90 DAY PLANNING? Only 2% of business owners have a written plan … and even fewer stick to it … Create the Roadmap to Your Success… In reality, failure to plan is a plan to fail and for many business owners, who are caught up in the day to day of their business, finding time…
90-Day Business Planning Workshop
View the full business events calendar
Client Success Stories
Why You Need A Business Coach
ActionCOACH clients share the benefits of working with a business coach